Ho adorato questo luogo di pace, serenità e amore nel cuore della Lunigiana.
I due giovani e appassionati proprietari hanno reso questo posto una meraviglia ristrutturando una vecchia abitazione con cura, dettagli e accoglienza.
Mi è dispiaciuto non stare di più per godersi al meglio la vista della montagna e del ruscello dalla stanza, per ascoltare a lungo il rumore dello scorrere dell'acqua e il soffiare del vento, il respirare aria buona e tranquilla, il godersi un buon vino sotto le stelle in terrazza o la colazione super buona e genuina fatta proprio da loro (marmellate e dolci fatti in casa super!!!).
Grazie mille di cuore per la Vostra Ospitalità!
Spero di ritornare presto!
Giulia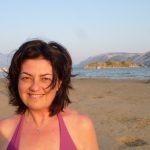 Questo B&B è una casa fantastica, dove i due giovani e bellissimi proprietari (e non parlo solo di bellezza fisica) riescono a farti sentire assolutamente a tuo agio, mettendo a disposizione gentilezza, tanta professionalità e competenza. Lasciate perdere ogni affannosa ricerca di un buon ristorante in zona, e affidatevi alla creatività di Antonio, che grazie anche alla sapiente scelta di ingredienti genuini, saprà proporvi una cena deliziosa, accompagnata da un vino di quelli che si ricordano!
Pulizia impeccabile, bellezza dei dettagli, panorama bucolico dalla terrazza dove si inizia la giornata con una colazione strepitosa, con dolce/salato, uccellini e rumore dell'acqua dal torrente sottostante…. che volere di più? Una piscina e un solarium? Ci sono anche quelli!
Anna Paola Grenno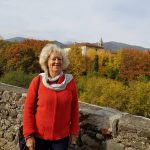 Soggiorno bellissimo immerso nella natura. Abbiamo visitato Lunigiana ed il suo immenso patrimonio storico e culturale. Elogio ad Antonio per le Sue qualità culinarie. Luogo pulito, ordinato, rilassate.
Margerita Van den Borre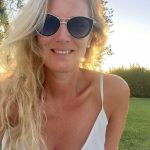 * Magnificant * charming * delicious * peaceful * perfect
Antonella is the most fantastic hostess who makes your stay comfortable within the smallest details.
Antionio is very kind and humoristic & a topchef.
We can recommend Ca'luni to everybody!
Sibille Goeman
Ambiance relaxante et accueil chaleureux des propriétaires. Le cadre est idéal pour quelques jours de repos dans la nature. Les repas préparés sur demande sont délicieux et réalisés avec des produits locaux.
Alice
Frühstück sehr liebevoll und persönlich. Wer es geruhsam mag, ist dort richtig.
Martina De
Entspannen in den Bergen.Ruhige Lage, perfekt zum Entspannen. Die Gastgeberin war sehr nett und hilfsbereit. Das Frühstück war lecker, allerdings vor allem süß. Wir würden auf jeden Fall wiederkommen.
Nicole Wronski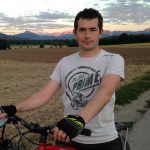 Excellent place where people really try to make your stay great!Very welcoming place! Antonela and Antonio really care about how you feel and make your stay a very positive experience. Dinner prepared by Antonio is superb, real gastronomic experience
Anton Pogonchik
Experience the true tuscan way of living.I t was like visiting some cousins in Tuscany, warm, cozy, friendly, great scenery, good food, peace and quiet
Stefan Mihai
Amazing Place!
Very lucky to spend 3 nights at this very welcoming B&B. Views are amazing, hosts are warm, friendly and can't do enough to make your stay perfect. Lastly the food is outstanding and Antonio made such an effort to provide tasty dairy and gluten free options for my wife.
Nothing but good things to say about ca'luni, come before everyone else finds out about it!
Antonio and Antonela are just about the best hosts you could hope for.
Ben Tegg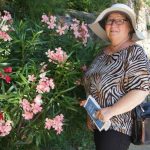 A lovely place, with very kind hosts, thank you so much Antonela and Antonio. Incredible that you even speak norwegian! Special thanks for the fig jam!
Liisa Maarit Hanneli Markussen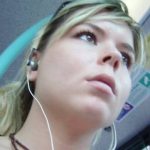 A Ca' Luni ho trovato tutto ciò di cui avevo disperatamente bisogno: natura incontaminata, cibo eccellente, ottimo vino,momenti di relax ma anche di sport ed esplorazione perché la zona è splendida. Tra le "regole della casa" Antonio e Antonela hanno tenuto a specificare: "Fermarsi almeno una volta a godere del panorama e ascoltare solo il ruscello". Comandamento preziosissimo che ha reso ogni risveglio in questo posto magico un dono. Loro sono meravigliosi, chiedetegli di raccontarvi del territorio, delle origini, della storia di Ca' Luni. Grazie, grazie e ancora grazie ragazzi: ci vediamo presto
Gloria Laursen Forese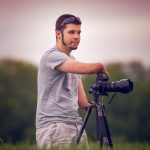 Ca' Luni in the middle of the wonderful Tuscany Landscape is a wonderful place to rest, to stay, to enjoy the surrounding, to enjoy nature and to have extraordinary dinner!
Antonio & Antonela are such kind and welcoming hosts so you can immediately feel home! I can highly recommend it to anyone who wants to find a place in a wonderful surrounding with a great garden, pool and great people.
Would definitely come back if I´m in the area again!
Cheers guys, keep up great work!
Armin Barth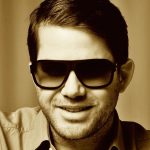 We had a great time in Ca'Luni b&b.
Antonela & Antonio are really nice and very attentive hosts. They speak italian spanish and english fluently which makes communication very easy.
This nature place is somewhere in the middle of nowhere which has a lot of charme and brings quietness and peace. The view into the valley is awesome. We especially liked the sound of the small river that was weighing us softly into sleep. Breakfast was good and evening aperitif and dinner as well.
Internet was working very well.
Initially we had one of the smaller rooms but changed to the bigger one where we had an extra room for the baby-bed. In the summer the smaller rooms can get very hot but Antonela & Antonio promised to buy a ventilator as soon as possible.
The little village is quiet and does not offer much but you can rely on Antonela & Antonio for anything that you might need. If you like nature & quietness this is the right place for you…
Florian Grummes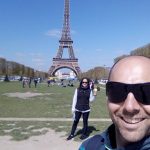 Lugar soñado…no podes dejar de conocer! Tiene un verdadero encanto, muy especial
Fernando Larrondo
Posto molto bello,Antonio e Antonela due persone gentilissime.
Ilaria Lenzi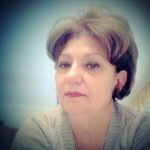 Posto incantevole per chi vuole trascorrere dei giorni in totale relax. L'ospitalità è favolosa
Maria De Vivo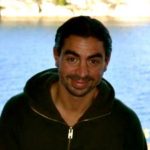 I highly recommend this lodge in the very heart of Tuscany surrounded by its natural charms, to cleanse yourself from noise, rush, and stressful city life.
Julian Verne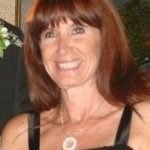 Ca' Luni siempre será una gran experiencia, para quienes ya fueron a Italia, para quienes están pensando en volver y para aquellos que descubriran la maravillosa Italia con Anto y Giove en La Toscana y en Ca'Luni
Elina Maria Salera
Un luogo incantato, curato ed accogliente. Meraviglioso!
Antonella Spinetti